How to use an electric pottery wheel for prototyping in plaster. Demonstration on March 24th at Northern Clay Center in Minneapolis, MN during my 3 week residency.
Plaster wheel is a process used mostly to create prototypes for slip casting molds. It can also be used to create hump and slump molds on the wheel.
Feel free to use the contact form on the top right with any questions regarding the process. I will be posting more process photos and video in the near future to help further explain this process.
[youtube width="600″ height="365″ video_id="C1be4GG2UIU"]
1.Creating the first piece which will ultimately become the bottom (inside) mold piece of a solid cast cup, which is cast upside down.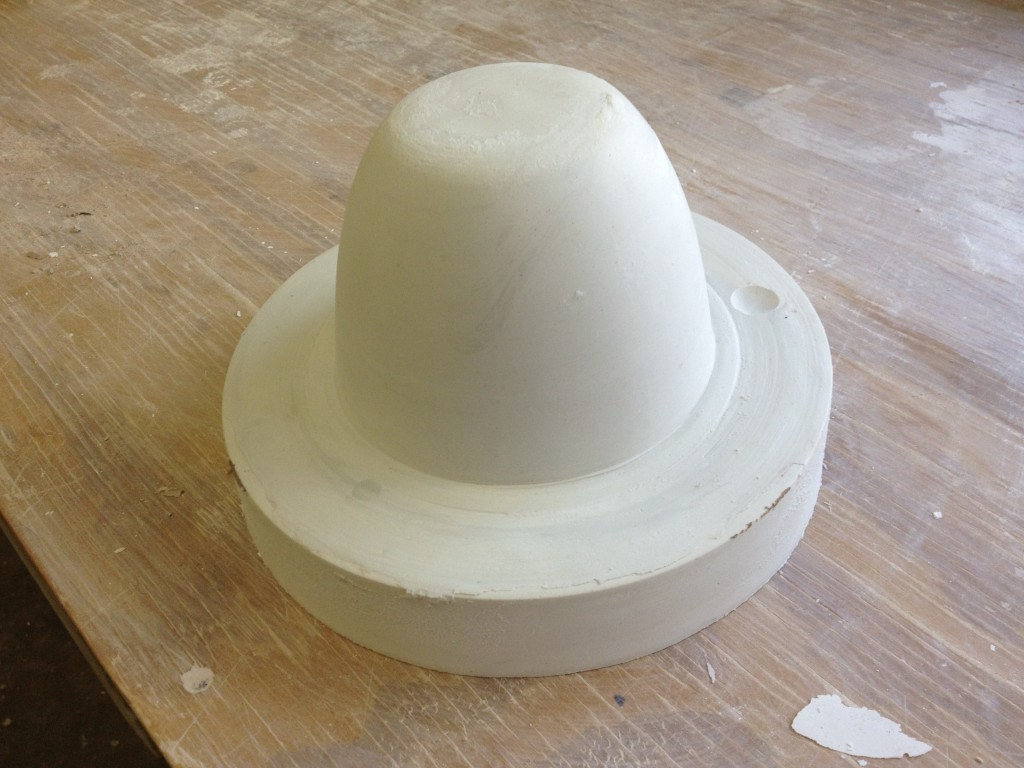 2. Plaster Cup prototype with defined wall thickness. Created by caudling around bottom mold piece, with metal flashing or other waterproof flexible material, pouring plaster and lathing using several sets of calipers to define measurements: Height, diameter of foot ring, diameter of opening, etc.
In this step a template can also be used to define the outer curve.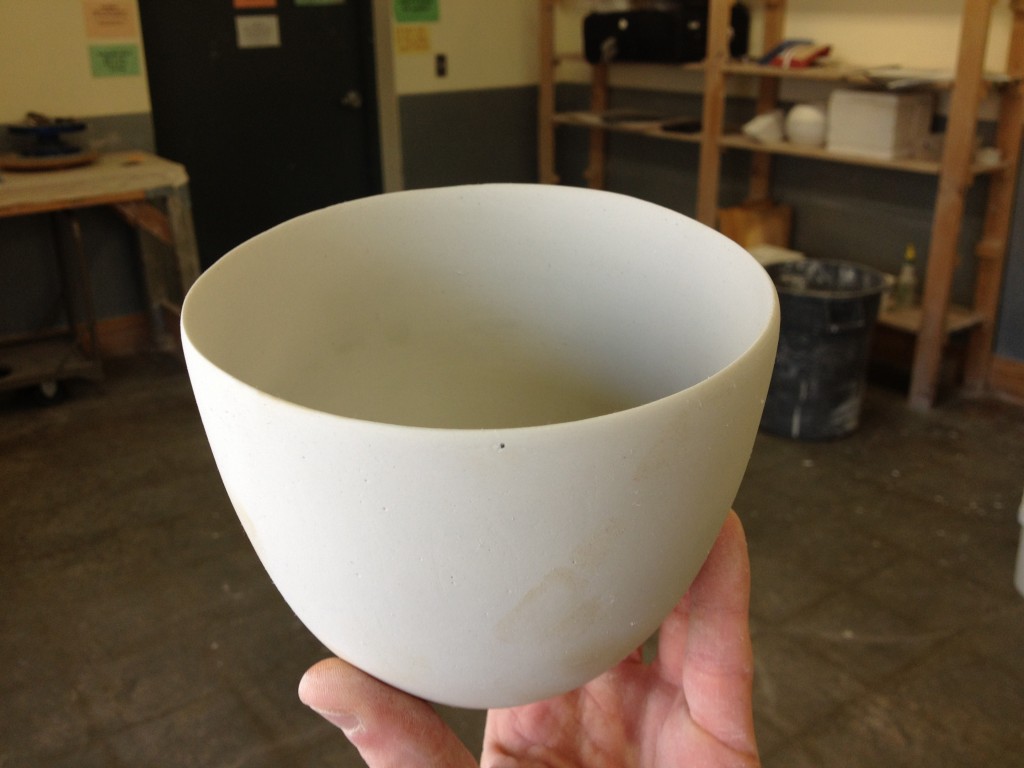 3. The prototype is then placed back on the first mold piece, caudled again around the defined outer edge of the first mold piece and plaster is poured over prototype defining the outer shape. Top mold piece can also be lathed to decrease weight and help with space efficiency. (More Photos Soon)