:: Seating is no longer available ::

Please Visit the Tapas Micros – Piccolo Page for images and video of this amazing event.
"Tapas Micros" was featured in Minneapolis at Piccolo restaurant in conjunction with Chef/Owner Doug Flicker and the Northern Clay Center. The dinner was held on Tuesday, March 27th 2012. Chef Doug Flicker created a 7-course tasting menu based on 7 of the designs from the "Tapas Micros" series.
Northern Clay Center
2424 Franklin Avenue East
Minneapolis MN 55406
612-339-8007
612-339-0592 fax
nccinfo@northernclaycenter.org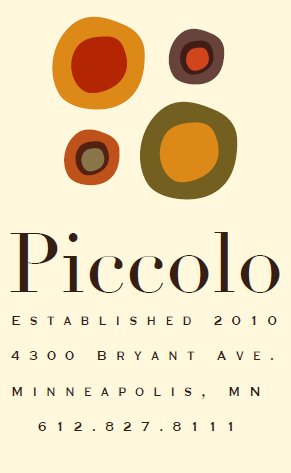 Click link below for the Northern Clay Center website.